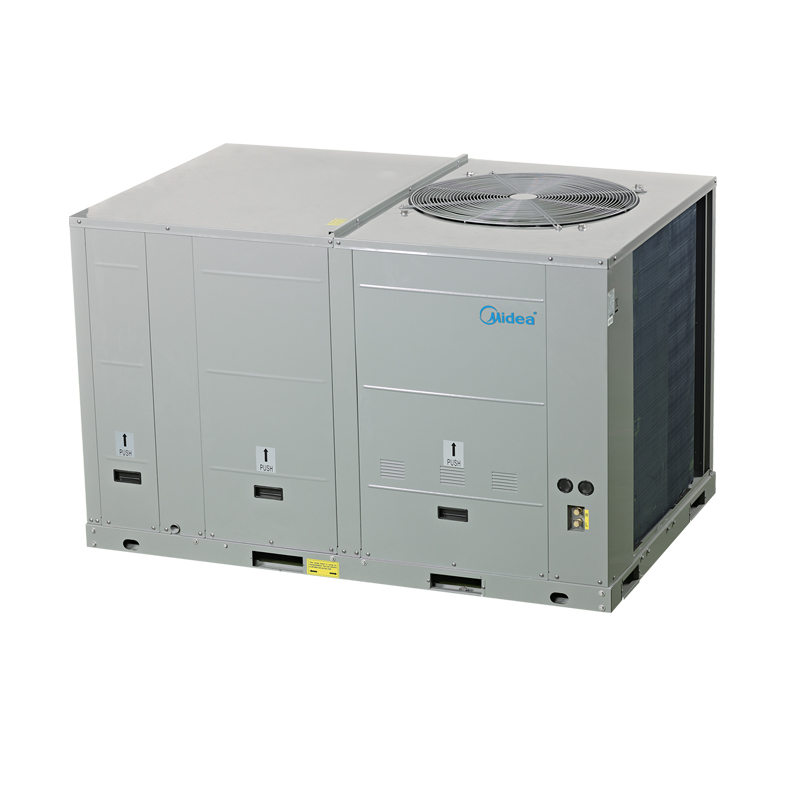 Midea Rooftop Packaged Air Conditioners are designed and manufactured to meet the requirements of the severe climatic conditions and are built specifically for outdoor installations, either on ground or roof level. The Rooftop Packaged Air Conditioners are ideal for warehouses, large halls, schools, residences, or wherever the requirement is for a heavy duty unit with a hermetic scroll compressor.
Midea Rooftop Packaged Air Conditioners are completely assembled, internally wired,charged with refrigerant at factory, tested before ship and ready for installation. All that is required on site is connecting ducting and power supply. This greatly reduces installation work and costs. They are designed for ducted systems which will enable them to be installed on rooftops or on the ground.
Midea ClimaMaster Series Rooftop Packaged are available from 2 to 30ton nominal (24000 to 358000Btu/h) in 60Hz&50Hz.
High efficiency scroll compressor
Copeland and Danfoss compressor are used in all rooftop package units which provide maximum reliability,efficiency and quiet operation.
Standard low and high pressure safety switches.
Easy maintenance
The washable filter can be easily removed and installed
to save the maintenance cost.
Easy maintenance
The access doors on the filter, fan motor, and control box
sections can be easily removed, it is easy for the ferture
service.
Durable construction
Pre-painted exterior cabinet panels pass 1000-hours Salt
Spray Test for durability.
Weather-resistant construction with capped seams and sloped top panels.
G90 galvanized heavy gauge plate conforming to ASTM-A-653,Zinc content of galvanized plated is 275 g/m2.
Model
2ton/3ton/4ton/5ton
6.2ton/7.5ton
8.5tin/10ton
12.5ton
15ton/17.5ton/20ton/25ton
ClimaMaster Series
Model
30ton
ClimaMaster Series